happy saturday! sweet emma from defined designs nominated me for a liebster award. thanks emma! her blog is so cute - check her out! the liebster award is a series of chain posts that link, connect, and act as a way for new bloggers to get to know each other. i'll have a few more i'm nominating at the end of this post.
just in case you don't know the rules here, let me explain:
// you must link back to the person who nominated you.
// you must answer the ten liebster questions given to you by the nominee before you.
// you must pick ten bloggers to be nominated for the award (under 200 followers if possible)
// you must come up with ten questions for your nominees to answer.
// you must go to their blogs and notify your nominees.
here are my ten questions from emma:
1. how long have you been blogging?
haha. this one is fun. many of you know this blog was the life of a princess blog back when i had my twitter account associated & my posts were completely different - anonymous even for some time. so in that case going on two years. yes the old posts are still within this blog. i recently switched to as the wine cork turns maybe 6-7 months ago? i like blogging about adventures i've had, things i love, and just life in general.
2. if you had to pick one blog you follow that you find the most inspirational, which one would it by and why?
i don't know if i would say inspirational, but it's just downright funny. i love the posts from the daily tay. the girl is hilarious and spot on with most of her sarcastic, yet very true posts.
3. where do you see your blog in one year?
good question. i have no idea. same as it is now? we did launch trending tuesday, a new link up, which i am totally in love with. i'd love it if you joined next tuesday!
4. what was your most recent shopping purchase to use or feature on your blog?
welp, as of like 10 minutes ago i just bought some awesome (50% off) pieces from j. crew factory. so be sure to be on the look for these pieces to pop up soon. i love the huge dots on the dress; i finally purchased floral! see why that's an insane thing here. and i've been eyeing these necklaces for a long time. and the sunglasses were $14 and cute.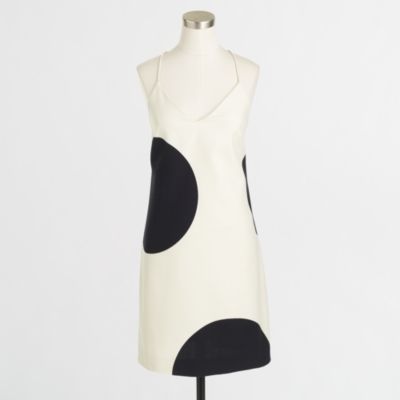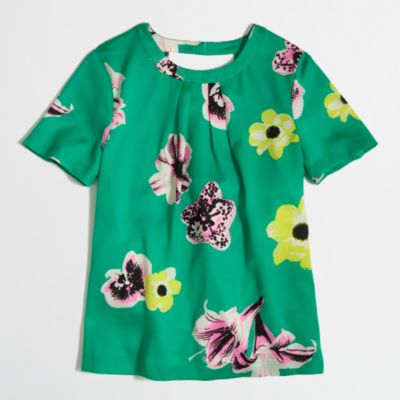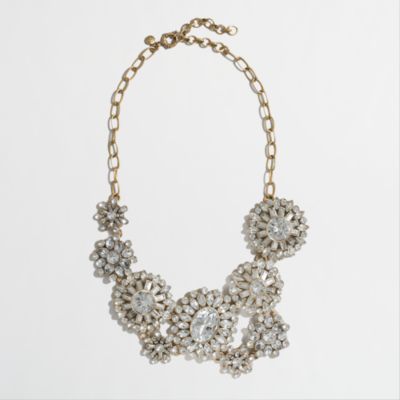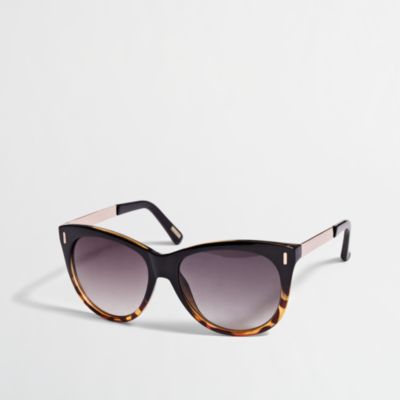 5. do you have a DIY project you are proud of? what was it?
i totally wish i could say yes. i want to get more into re-doing old pieces of furniture by painting them into masterpieces. i just haven't found the time or made the effort to get supplies. i feel like the only DIY thing i made was the valentine's day frame for lee. that's about as crafty as i have gotten - BUT - i plan to change this soon. maybe my "blog in one year" will contain more of crafts.
6. most bloggers are very mobile. where do you blog from mostly and why do you enjoy blogging there?
i'm actually the opposite. i like blogging from the comfort of our office room in the house. typing on an ipad is too time consuming for me and i shell out like 85 words per minute on a keyboard. for me, that's the best.
7. what was your first "success" moment in blogging?
probably back when i was writing anonymously with my fictional posts. i have always loved to write and my mood depicts what comes onto the paper from the pen. or the monitor from the keyboard? you get what i mean. i would get so many emails a day from girls literally all around the world that loved the things i would post. it was almost unreal. i had girls in charlotte come up to me in bars many times saying hello. that was crazy cool.
8. if you could have anyone play you in a movie, who would it be?
jennifer lawrence. she's the it girl. except i would have her keep the long hair. i'm not a fan of the shorter style.
9. who or what serves as your blogging inspiration?
i blog about a lot of random things. food. adventures. life. lee. friends. weekends. weddings. so i would have to say whatever is going on in my life currently is what i like to talk about. and i'm so thankful i have all of you to follow along.
10. what is one piece of advice you could give the new bloggers out there?
just write what you wanna write. the cool thing about following blogs is that if someone doesn't like it, they don't have to follow it. don't compare your blog to other blogs. again - it's your freakin' blog. it can be whatever you want it to be and that's just fine.
--------------------------------
the blogs i'm nominating are:
medicine and manicures
champagne and suitcases
southern style
a doodle dose
a southern twenty five
katherine leslie
made in the shade
dixie on my mind
the sequined spatula
lisa loves john
my ten questions for you:
1. if you had to pick one post from your entire blog, which one is your favorite that you have written?
2. how long have you been blogging?
3. what do you do if someone leaves a nasty (and, of course, anonymous) comment on your blog? how do you feel?
4. what is your main goal for having your blog?
5. describe yourself in four words.
6. what has been a favorite recent purchase that you either have blogged about or plan to soon?
7. what serves as your blogging inspiration?
8. tell me three of your favorite things to eat and/or cook. (i really enjoy food.)
9. what is your secret gem of "go-to" boutiques for awesome finds?
10. if you could start a chain reaction and do something amazing with your blog, what would you come up with?
thanks again emma! please comment back to me once you've written yours! i can't wait to read all your posts. xoxo.